Resources
Naming and promoting your event
As a supporter of Beyond Blue, you have access to a special 'Proudly supporting Beyond Blue' logo. Your Fundraising Coordinator can supply the logo along with Beyond Blue guidelines for you to use in online or print promotional material. Remember that Beyond Blue must approve all promotional material produced prior to distribution.
When naming your event, it's important to promote that you are supporting Beyond Blue and not 'partnering with' or 'teaming up with' Beyond Blue. If you have any questions around naming your event, chat to one of our Fundraising Coordinators.
For logo and guideline requests, approval of promotional material, or any questions related to naming and promoting your event, contact the Fundraising team on 03 9810 6100 or send an email to fundraising@beyondblue.org.au
Downloadable resources
Below are some fantastic resources you can use to promote your Beyond Blue fundraiser – download as many as you need!
Remember that we also have donation boxes available upon request. Simply chat to a Beyond Blue Fundraising Coordinator after you've registered your event.
Beyond Blue also has free brochures, wallet cards and wristbands to help raise awareness of anxiety and depression and encourage people to seek support. If you would like to have some of these materials available at your fundraising event, please register as an event organiser to download or order here.
Remember, if you have any questions you can get in touch with us at 03 9810 6100 or by emailing fundraising@beyondblue.org.au
Fundraising kit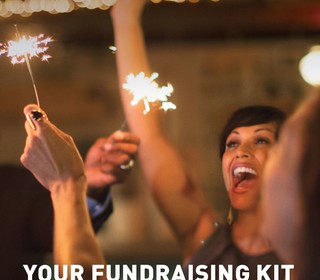 Beyond Blue fundraising kit
Download
Promote your event as an individual
Promote your event as part of a group