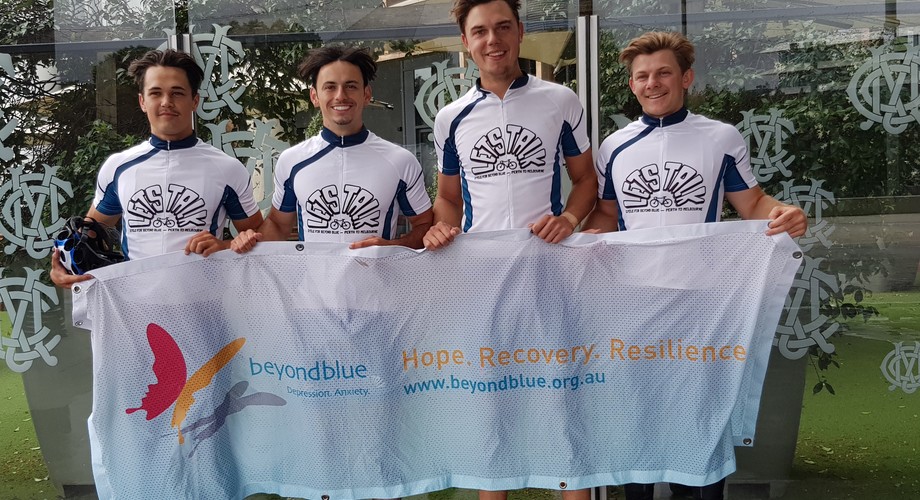 Let's Talk ride
Four guys on a mission
On 22 November, Harry, Naish, Oscar and Sam set out on the ride of a life time. They hopped on their bikes in Perth and rode all the way to the MGC in Melbourne... all in the name of mental health!
Through their 12-day journey, the boys raised over $12,000 for Beyond Blue and, more importantly, encouraged communities across Australia (literally!) to talk about mental health and wellbeing.
You can see their journey on their Facebook page and read the messages of support donors left on their fundraising page.
Beyond Blue is grateful to Harry, Naish, Oscar and Sam, their support network, as well as every person that donated, for making a difference to mental health in Australia.
Well done boys!